In February the BN set up a signal boost for Valeri Beatrix's debut novel The Irony of Vengeance. The good news is that The Irony of Vengeance will be released in May! That's just next month, this week marks the book tour and as part of that we're sharing Beatrix's dreamcast.
The Irony of Vengeance was born from my unhealthy obsession with martial arts films. I say unhealthy because there are some days that I swear I can execute a spinning back kick or maybe that awesome fight sequence from Crouching Tiger, Hidden Dragon (take your pick). Then there are those times when I feel like Carter Wong in Born Invincible…but I remember (SPOILER ALERT) he dies at the end…
Though it isn't a martial arts story, Mia, the main character, can kick some serious arse! The book follows her while she hunts down members of the group she suspects is behind her parent's death. During this process, she meets the charming Takeshi and is immediately thrown out of her element. The return of an old "friend" and an increasing list of personal problems, only complicate matters further.
My main goal for this book was not only to tell a great story, but to do so with a diverse "cast" of characters. Without further ado, here are the players:
Yaya Dacosta as Mia Ozu
As the owner of Moonseed flower shop by day, no one would guess that the unassuming Mia Ozu was a killer by night. Her plans to avenge the murder of her parents are going well, until one murder changes everything she thought she knew about her life. Mia is the "blow-pop" of the book, you know, hard on the outside, soft on the inside! Okay, so it's not the best analogy, but you get the point! She's an assassin with a heart of gold. No, that's not right either; maybe it's more like tarnished silver??
Daniel Henney as Takeshi Osawa (yummy!)
The days and nights are a blur as Takeshi spends them in a predictable haze of managing several NYC nightclubs and leading the security detail of a local, and somewhat infamous executive. When he meets the beautiful but cold Mia, he quickly seizes the opportunity to add some life to his world.
Jesse Williams as Nicolas Parisi
After three years abroad, a family tragedy brings Nicolas home, but is he ready to face the baggage he left behind?
Ken Watanabe as Akira Ishiyama
Akira Ishiyama spent his life as the dedicated curator of Naurel Museum, an occupation that took precedence over his relationship with his niece, Mia. Years have passed since they've spoken and he's ready to make amends. Will she feel the same?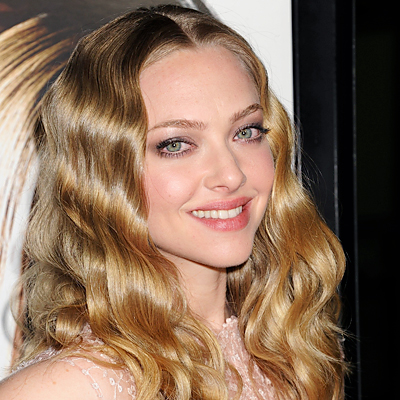 Amanda Seyfried as Chloe Parker
Mia's "girl Friday" and closest friend, Chloe is a rich girl-unbeknownst to her boss- trying to make her own way without mommy's money. She's probably the only person that could tease Mia without worry of being killed.
Andy Lau as Sensei Miyamoto
Though not the catalyst for Mia's nightly pastime, Sensei Miyamoto's instructing of her in Shinkendo, fuels the flames.
Park Shin-Hye as Hiroko
The younger sister of Takeshi, her prickly personality is a surprising contrast to her child-like appearance. Normally, she could careless for her brother's love interest, but there's something about Mia that warrants and extra look.